Junior Go Kart Birthday Parties
Pole Position Raceway in Las Vegas has two very popular birthday party packages called our Rookie and Champion. These feature a two and three-race format in private races (I.e. no public). Our high-performance electric kids karts are capable of speeds approaching 25mph, and that feels extremely fast when you are sitting just inches off the ground. The famous indoor kart track can also host completely private events for up to 300 people. Pole Position Raceway has both adult and kids karts, and can fit up to 13 youth or 13 adult racers on the track at one time.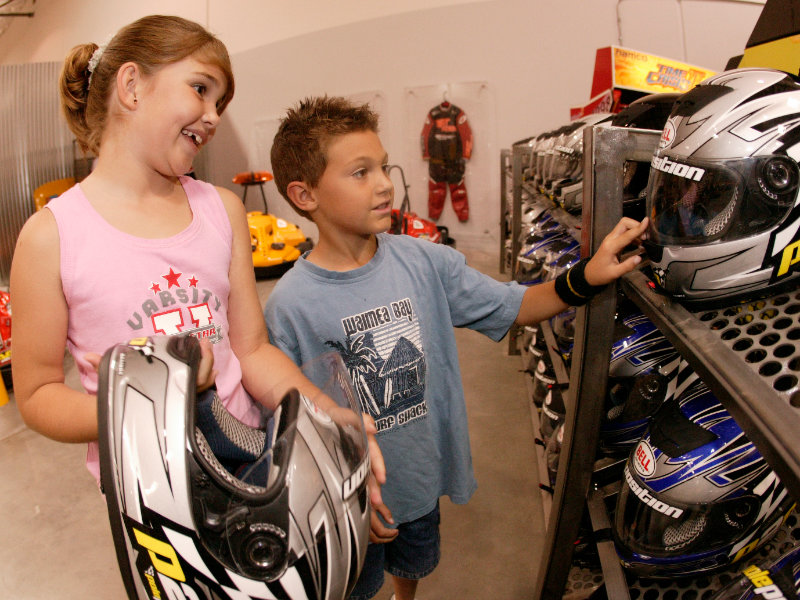 Junior Rookie Party Package
Each Junior Racer Receives

One private race per junior
Use of Speedway room for 1.5 hours
One drink per junior
Invitations
Table Settings
2 pizzas
Junior kart $37.50 per racer

(A minimum of 8 kids or 8 adults is required for a reservation. Cannot mix adult and kid racers.)

No outside food or beverage with the exception of cake and ice cream. The speedway room is included with this package or you may upgrade to the Icon Lounge for an additional fee.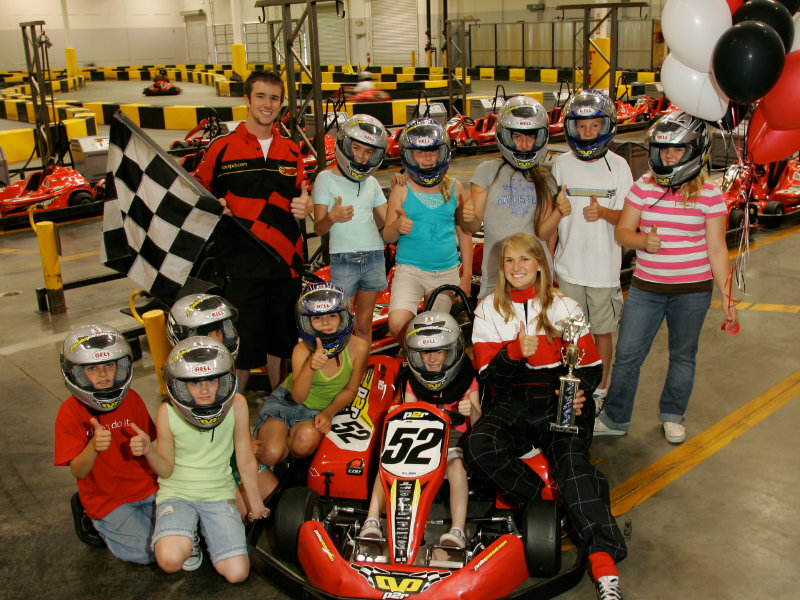 Junior Champion Party Package
Each Racer Receives

Two private races per junior
One drink per junior
One - $5 arcade card per junior
Invitations
Table settings
2 pizzas
1.5 hour use of Speedway room
Junior kart $50 per racer

(A minimum of 8 kids is required for a reservation. Cannot mix adult and kid racers.)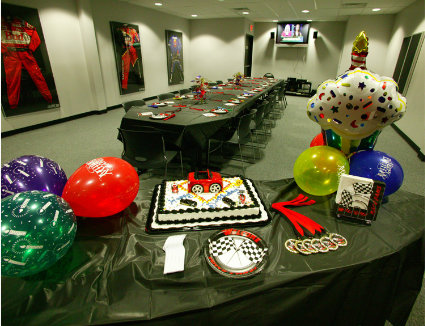 Speedway Room
Our private party room can be configured in several different ways for dining, meetings and classes.

- 1,000 sq ft
-Seats 25
-Large Flatscreen TV
-Catering available
-First floor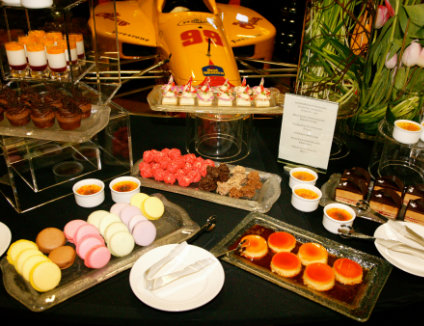 Catering
Our professional catering partners can offer many different food and/or beverage packages including full buffets, sit-down menus, boxed lunches or a cocktail hour with hors d'oeuvres.


Contact Us
Our electric kids karts are extremely fun and are capable of nearly 25mph. They feature adjustable seats and a three-point safety belt.
Pole Position Raceway offers state-of-the-art gaming technology throughout the facility. We have over 20 video games, several billiards and air hockey tables.
Our track in Las Vegas features an incredible 1/4-mile road-course design that can handle up to 13 adult or 10 junior karts on the track at one time. Our building is fully air-conditioned, and heated, and we offer catering, awards, and much more. We can accommodate up to 300 people, and will work with you to make sure that it's an amazing experience for all.