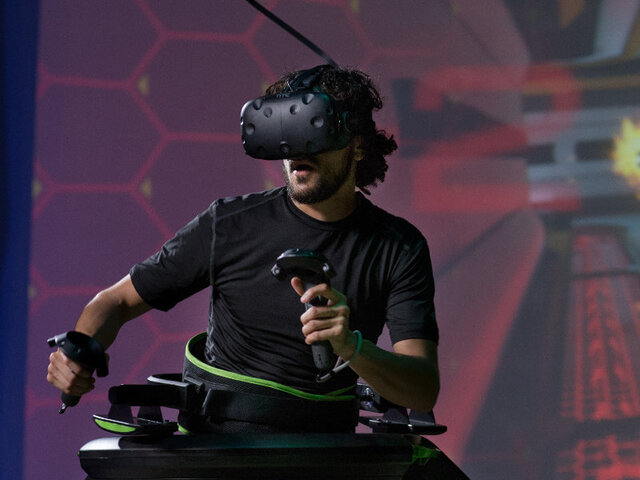 Omni Arena
Experience the greatest combat VR Arena on the planet only at Pole Position Raceway in Las Vegas!
About
Shoot Zombies or enter the VR Battlefield or become a legendary pirate as you run around in VR!
Purchase is for one VR experience on a particular date.All VR events includes FREE Video of your gameplay.
Run in Virtual Reality Today. Local & National esports event with prizes.
(Up to 4 players can participate at one time. Game choice may be selected on site.)